Ho Chi Minh City International Food Industry Exhibition 2022 (HCMC FOODEX 2022)
Implementing the Resolution of the 11th City Party Congress, term 2020 – 2025, in which the food industry is identified as one of the four key industries prioritized for development of the City. The goal is to organize a large-scale international exhibition program on food and agricultural products and food processing technology to support food production enterprises to introduce products with Vietnamese and Vietnamese brands. have good quality to the world market; supporting businesses to connect and trade; approaching and innovating advanced machinery and technology into the production and business process, improving product quality and expanding domestic and export markets.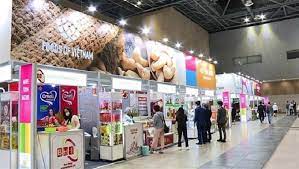 The Ho Chi Minh City International Food and Food Industry Exhibition 2022 (HCMC FOODEX 2022) with the theme "Connecting values ​​for mutual development" is held for the first time, which is expected to create a driving force to help businesses produce food and food products successfully fulfill the target, orient to advanced technology, product quality meets international standards, deeply participate in the global value chain, take the initiative in product research stages. develop new markets, build reputable brands and products, and be competitive enough in the domestic and export markets.
The exhibition is organized by the Investment and Trade Promotion Center of Ho Chi Minh City (ITPC) in collaboration with the Food and Food Association of Ho Chi Minh City (FFA) with specific information as follows:
Time: October 19-22, 2022
Location:  Saigon Exhibition and Convention Center (SECC), No. 799 Nguyen Van Linh Street, Tan Phu Ward, District 7, Ho Chi Minh City.
Participants:  Vietnamese and international enterprises engaged in research, production and business in the field of agricultural production; food production and processing; production of machinery, equipment, technology for processing, packaging and preserving agricultural products and food; business associations, industry associations and organizations and experts specialized in food production, domestic and international.
Activities in the exhibition: HCMC Foodex 2022 will be held in combination between the actual booth and the 3D virtual reality booth. The online booth has an expected scale of 400 booths, with the participation of more than 300 Vietnamese and international businesses. Within the framework of the program, there will be many interesting activities such as: connecting trade in food industry and technology of food processing, packaging and preservation; performance, exchange and promotion of Vietnamese and international culinary culture.
ITPC
Address: 51 Dinh Tien Hoang, Da Kao Ward, District 1, City. HCM.
Phone: (+84) 28 3910 4565 – 3911 5354
Contact person: Ms. Kim Oanh (0934 626 039 – vaihttk@itpc.gov.vn)
Mr. Hien Luong (0945 627 178 – luonghh@itpc.gov.vn)